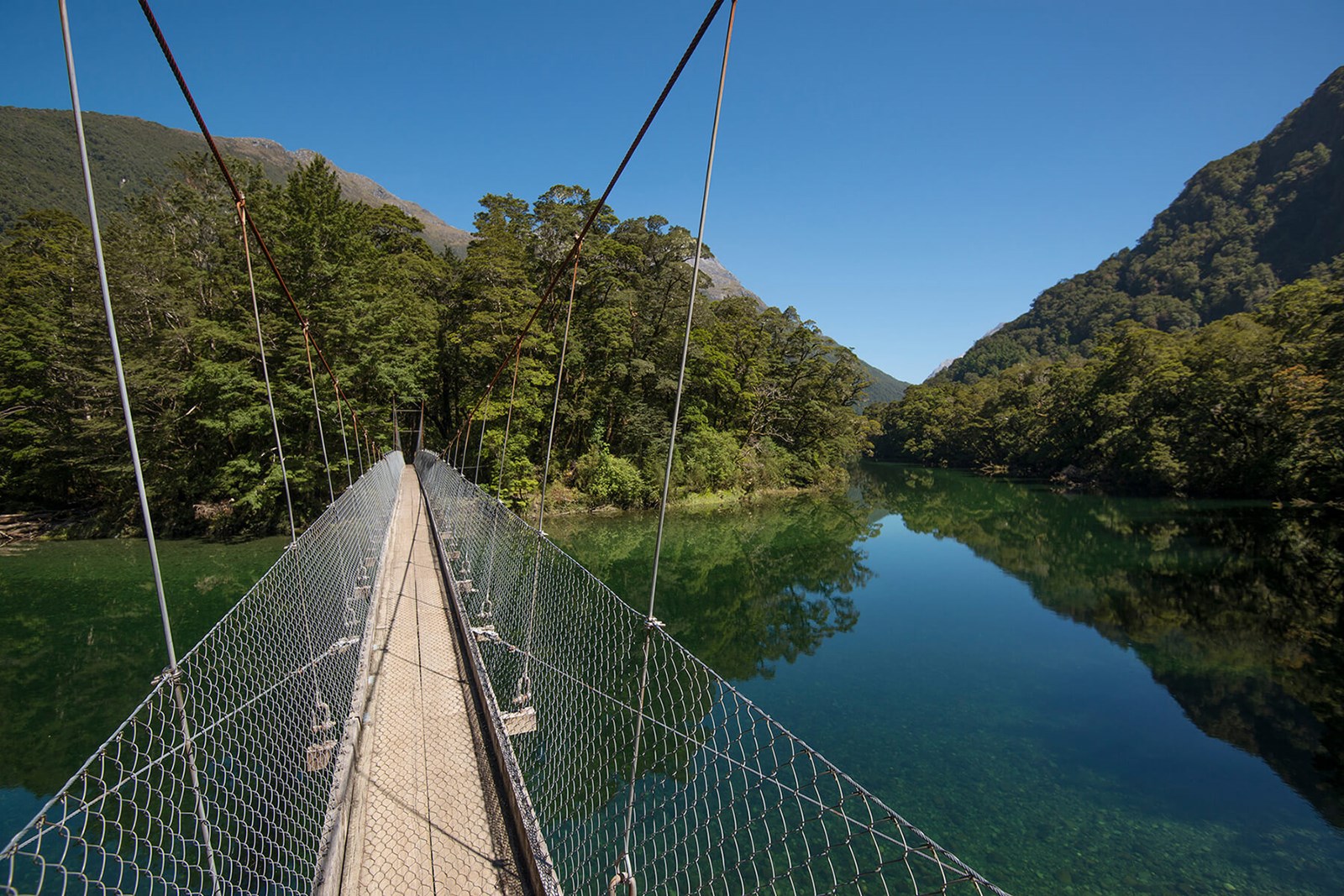 Milford Track Day Walk
Take a glimpse of the famous Milford Track on a day walk from Te Anau or Queenstown.
The Milford Track Guided Day Walk takes in the first day of the Multi day walk from Lake Te Anau.
Your adventure starts in Queenstown or Te Anau.
From Queenstown
It's an early start.  Meet at our Ultimate Hikes Centre in Queenstown at 6.30am, where you will meet your coach to drive to Te Anau.
From Te Anau
Meet your bus and guides at the Ultimate Hikes desk in the Kiwi Country on the corner of Miro and Town Centre.
You will all then travel along the shores of Lake Te Anau to the boat harbour at Te Anau Downs.
Enjoy a hot drink aboard an hour long boat journey to the northern end of the lake and the start of the Milford Track. Disembarking, you will walk a short 1.6km (1 mile) to the historic Glade House.
Here we enjoy a scrumptious lunch from the kitchen. After visiting the small museum there, you'll follow the Clinton River through rich Beech forest. Your guide will point out aspects of the forest and history to you along the way.
On the return, you will walk up the Glade Burn Track for a fantastic view of Lake Te Anau before descending down a dry river bed to the return launch.
For more information click here
Milford Track Day Walk