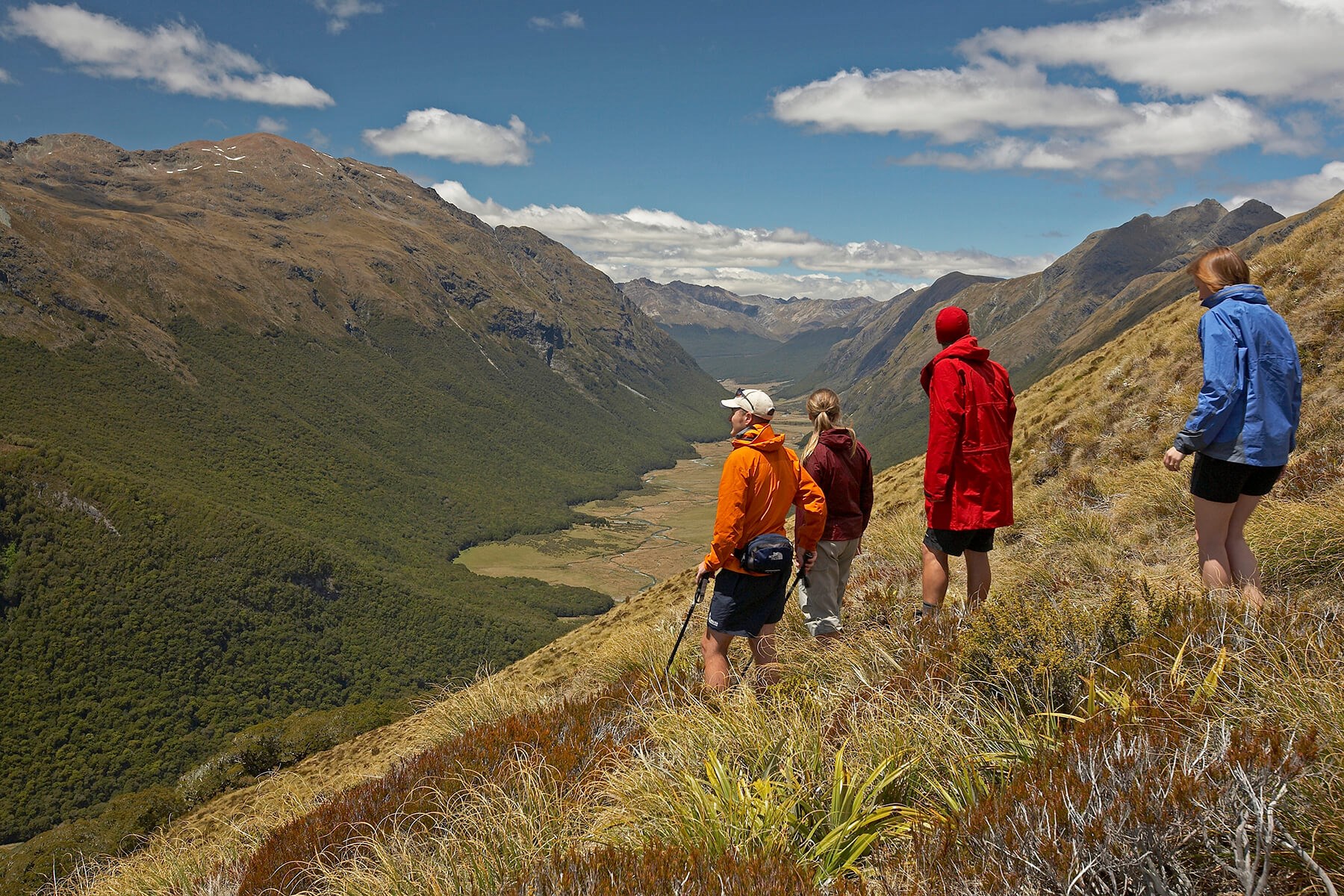 Grand Traverse
Grand Traverse Pricing and Departures
Departs on Saturdays between 3rd December 2021 and 3rd April 2022
We can cater for a maximum of 24 people on the Grand Traverse
 

1st - 20th Dec 2021

 

 21st Dec 2021 - 4th April 2022

Quad Rooms - 4 beds to a room with shared bathroom facilities

Adult
$1,910
 $2,149
Child
$1,435
 $1,615
Additional Child
$955
$1,075 
Private Queen Room - 

two people in a room with two single or one queen sized bed and ensuite bathroom (Routeburn Track section only.  There are no private rooms on the Greenstone Track section)

 

1st - 20th Dec 2021

21st Dec 2021 - 4th April 2022

Private Twin/Queen 
$2,285
 $2,529
Single Private Queen
$2,710
 $2,959
Private Twin/Queen Child
$2,175
 $2,399
Private Twin/Queen Add. Child
$2,175
 

$2,399
Prices are per person, in NZD and include GST
The full amount must be paid at time of booking.  Please see below for the cancellation policy.
Child price applies to those aged 10-15 years inclusive at the date of departure. We do not take children under 10 years of age on our guided walks.
Quad Room & Dormitory Rooms

Towels provided.  Sleep sheet to be carried - we can provide.
This room type is shared accommodation.
At Steele Creek Lodge the rooms are dormitory style with partitioning.
At McKellar Lodge there are 4 beds to a room. The beds are single bunks. Bathroom facilities (hot showers and flush toilets) are shared.
While we try to allocate beds based on gender, it is not always possible, and we cannot guarantee unisex quad rooms.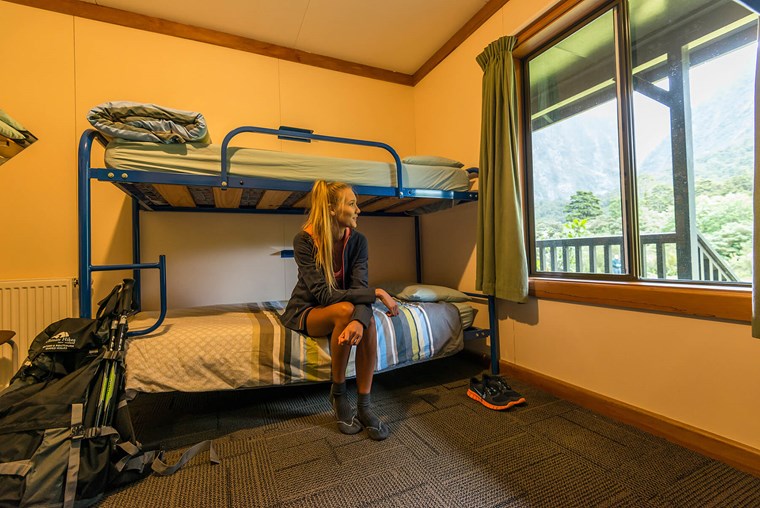 Private Rooms
All linen and towels are provided  
Private rooms are available on the Routeburn Section only (last two nights).
Queen room – One queen-sized bed with an ensuite bathroom. 

Twin Room – two single beds with an ensuite bathroom.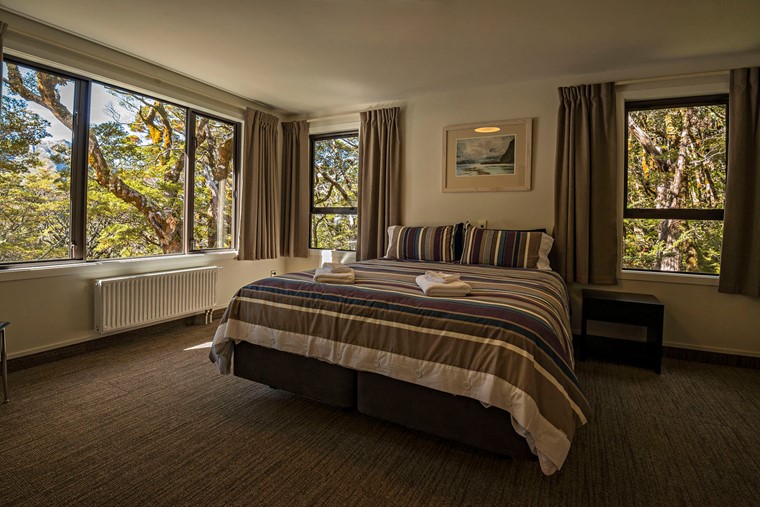 Full payment is taken at time of booking so please read the cancellation policy carefully.
All cancellations must be made in writing and sent to info@ultimatehikes.co.nz or Ultimate Hikes Reservations, PO Box 259 Queenstown NZ, 9348.
Cancellation fees for all multi-day walks are charged on the following basis per person:
Outside 90 days from the date of walk departure: NZ$100 per person;

Between 89-60 days from the date of walk departure: NZ$200 per person;

Between 59-21 days from the date of walk departure: 50% of full fare; or

Within 21 days of the date of walk departure: 100% of full fare
The date and customer name, for which the walk has been booked, once confirmed by the Operator providing the services and activities described, is non-transferable.
These cancellation fees are not negotiable, therefore we strongly recommend that you purchase travel insurance.