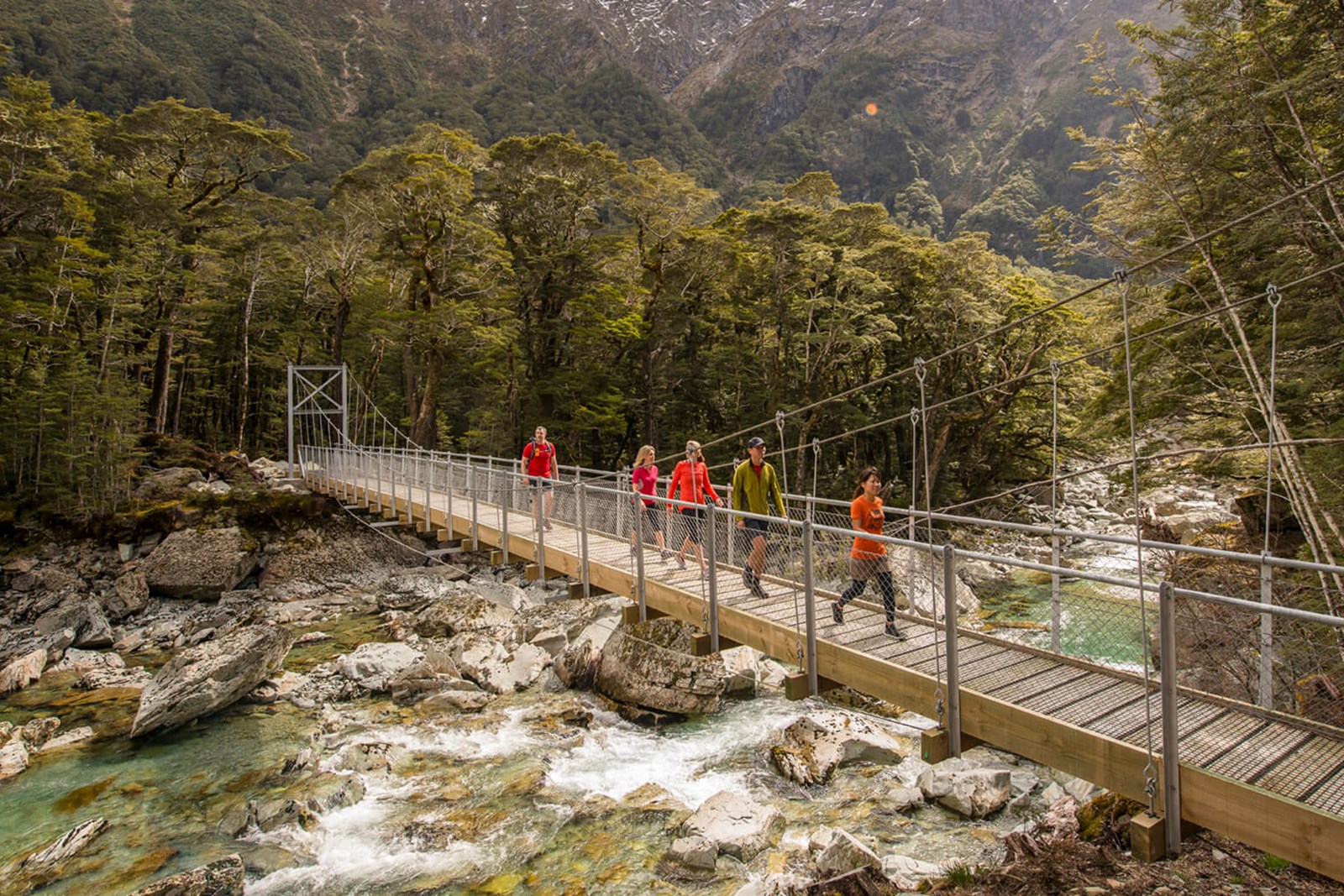 Routeburn Day Walk
Take a day for this great hiking experience - A real taste of New Zealand!
The Routeburn Track Day Walk starts at the Routeburn Shelter at the end of Lake Wakatipu and returns to the same place.
Your adventure starts in Queenstown
13km (8 miles)
Level of difficulty: Easy/Moderate.  
Track Terrain: The track is reasonably smooth and flat, with a slight incline on the way in.  
Your guide will either pick you up if you are staying in central Queenstown or meet you at the Ultimate Hikes Centre in Queenstown, at 7.30am and drive you along the picturesque Queenstown-Glenorchy Road beside Lake Wakatipu.
At Road End, you will enter Mt Aspiring National Park and the entrance to the renowned Routeburn Track.
You will begin your walk by crossing the swing bridge over the Routeburn River, entering a spectacular Beech Forest. Look out for birds as they flit through the trees. Song birds are becoming more prevalent on this stretch of the Routeburn and a special treat is to see the Mohua or Yellowhead, a rare endemic bird usually seen in small breeding flocks making a lot of noise! The track follows the Routeburn River as it roars through a magnificent gorge before plunging beneath the rocks.
Your guide will take you through this stunning National Park, answering your questions and pointing out the birds and trees you'll see along the way. At lunchtime, your guide will find a tranquil spot to rest and enjoy your surroundings over lunch and a hot drink, before you return along the same track. Return to Queenstown is approximately 5.30-6.00pm.