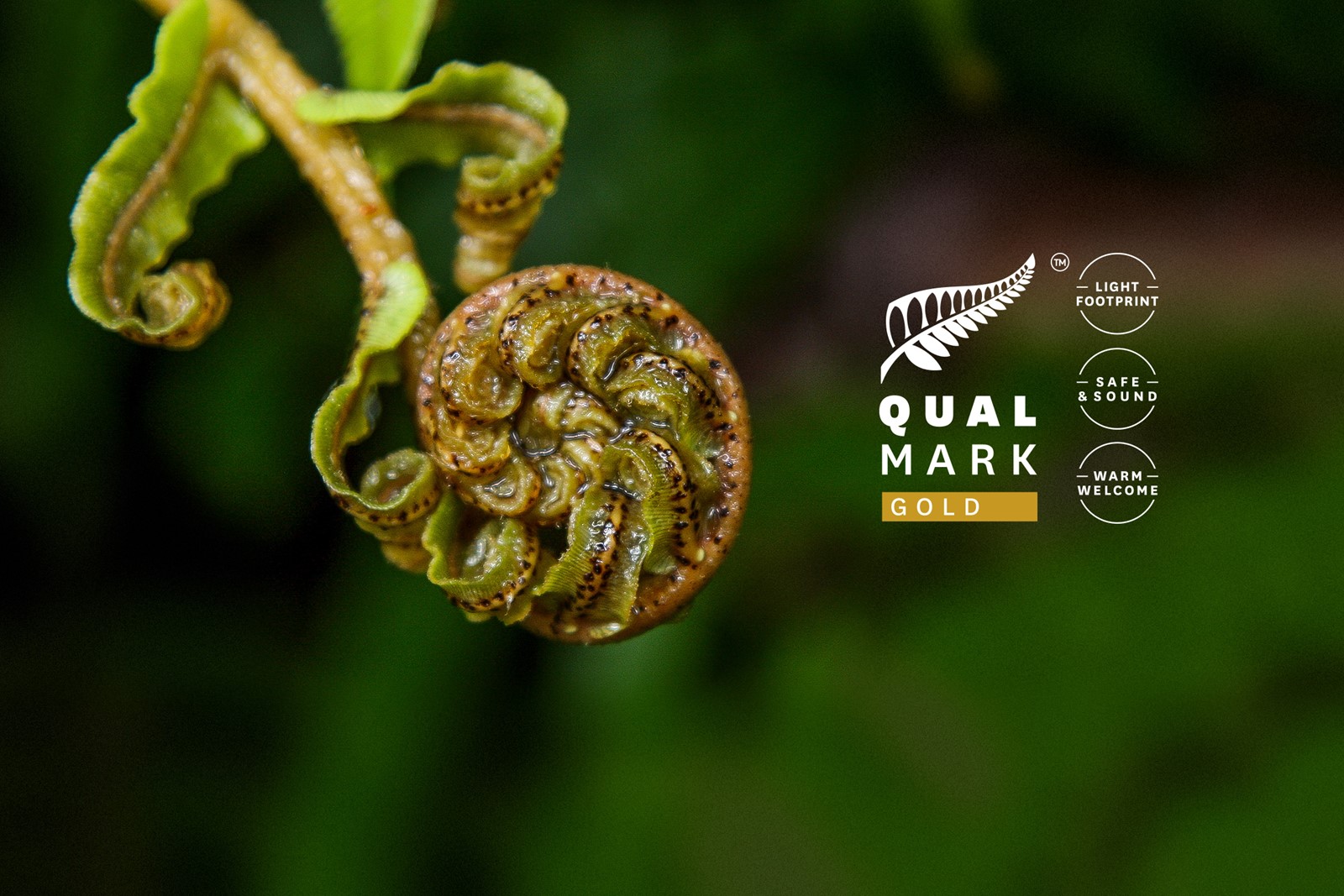 Conservation
We are committed to preserving the environment we live and work in.
Ultimate Hikes is proud to work with the Department of Conservation and Wildlife Trusts on conservation and sustainable tourism in our World Heritage National Parks.
Ultimate Hikes has been caretakers of the environment on the Milford and Routeburn tracks since the late 1980s.
In pre European times New Zealand was teeming with birdlife – an anecdote about Doubtful Sound recites that Captain Cook's ship couldn't anchor in the Sound itself because the birdsong was quite literally deafening. There were no predators for the birdlife and they weren't afraid of anything.
Over the last 200 years things have changed dramatically. European hunting, and trapping, the destruction of natural habitats and the introduction of diseases, has seen the extinction and reduction of many of New Zealand's native bird population.
The biggest impact on our birdlife however has come through the introduction of animals that prey on natural wildlife. Possums, rats, mice, and stoats have been catastrophic to the environment and are extra-ordinarily difficult to control let alone eradicate.
But eradicate them we must. The New Zealand government has embarked on an ambitious plan to eradicate predators from our National Parks by 2050. To this end they have set aside grants to organisations and communities to reach this goal.
Ultimate Hikes pays a concession to the Department of Conservation to operate our guided walks and private lodges on the Milford, Routeburn and Greenstone Tracks. Half of this is earmarked for maintenance of the tracks and the surrounding area. We work closely with DOC on predator control in the region.
In 2018 the company increased its commitment to reaching a real tangible goal in our National Parks, not only by our own methods of predator control, but by investing in organisations that actively work to bring back endangered birds to the areas of the Routeburn and Milford where they used to be plentiful but are now sadly rarely seen or heard.
Our main focus in the Mt Aspiring National Park,is on working with the Routeburn Dart Wildlife Trust on predator control. The Braided River Project, whose aim is to create a predator free corridor to ensure birds such as the Rock Wren have a safe environment in which to breed and survive.
In the Fiordland National Park, and in particular on the area surrounding the Milford Track, we intend to work with the Kea Project to begin a detailed study of Kea in the area. Kea are increasingly becoming endangered due to close human habitation and in particularlead poisoning from old building materials and lead nails previously used in buildings in the Park.