Join us for the 2020/21 walking season and recharge body and mind in New Zealand's unspoilt landscapes.
Book to walk between 1st Nov and 15th Dec 2020 or 20th March and 18th April 2021 and save $200!
This offer is only available until 17th March 2020. Why Not Now?
Simply add the promo code 2020OFFER in the Review Booking screen when you book online and the discount will be applied.
Repeat walker? For the same departure period you can get 20% off your walk instead of the usual 10%, but you need to call us to book so we can verify your details.
All walks include the following
Experienced guides to assist you on and off the tracks
Lodge accommodation
Transport to/from the track
All meals & snacks whilst on the track
Backpacks & rain jackets provided if required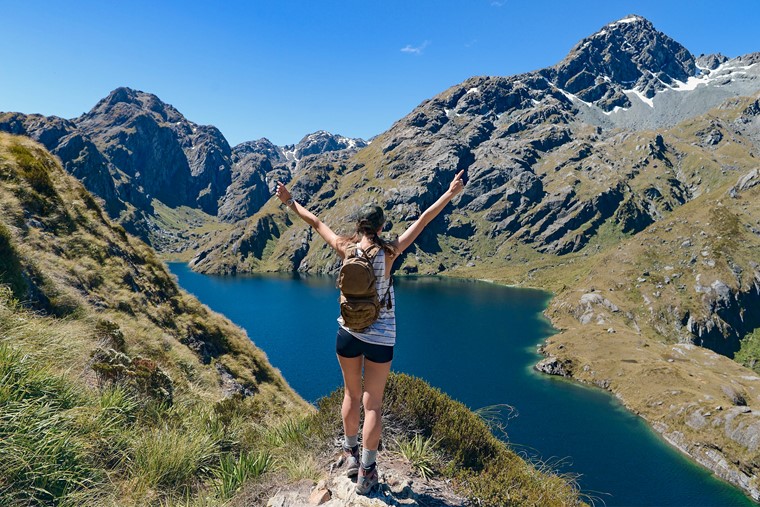 Book online now or contact our Guest Services Centre for further information
Phone: +64 3 450 1940
Toll free within New Zealand 0800 659 255
Toll free within Australia 1800 WALK NZ (9255 69)
Toll free within the US 1-855-882-1411
info@ultimatehikes.co.nz
Contact Us
Terms & Conditions:
This new season special price is subject to availability on departures between 1 November - 15 Dec 2020 & 20th March - 18th April 2021.  It is strictly NOT TRANSFERABLE to any other dates in the 2020/21 season and cannot be transferred to any other season.  


Bookings are also subject to our standard, multiday walk terms and conditions. Please view these terms and conditions as they contain important information regarding booking of packages.
Child price applies to those aged 10-15 years inclusive. This special price does not apply to the second child pricing listed on the website.  We do not take children under 10 years of age on our guided walks.

Offer closes 17th March 2020 This offer cannot be applied to any other offers or discounts.  Repeat walkers should contact the Guest Service Centre for further offers.