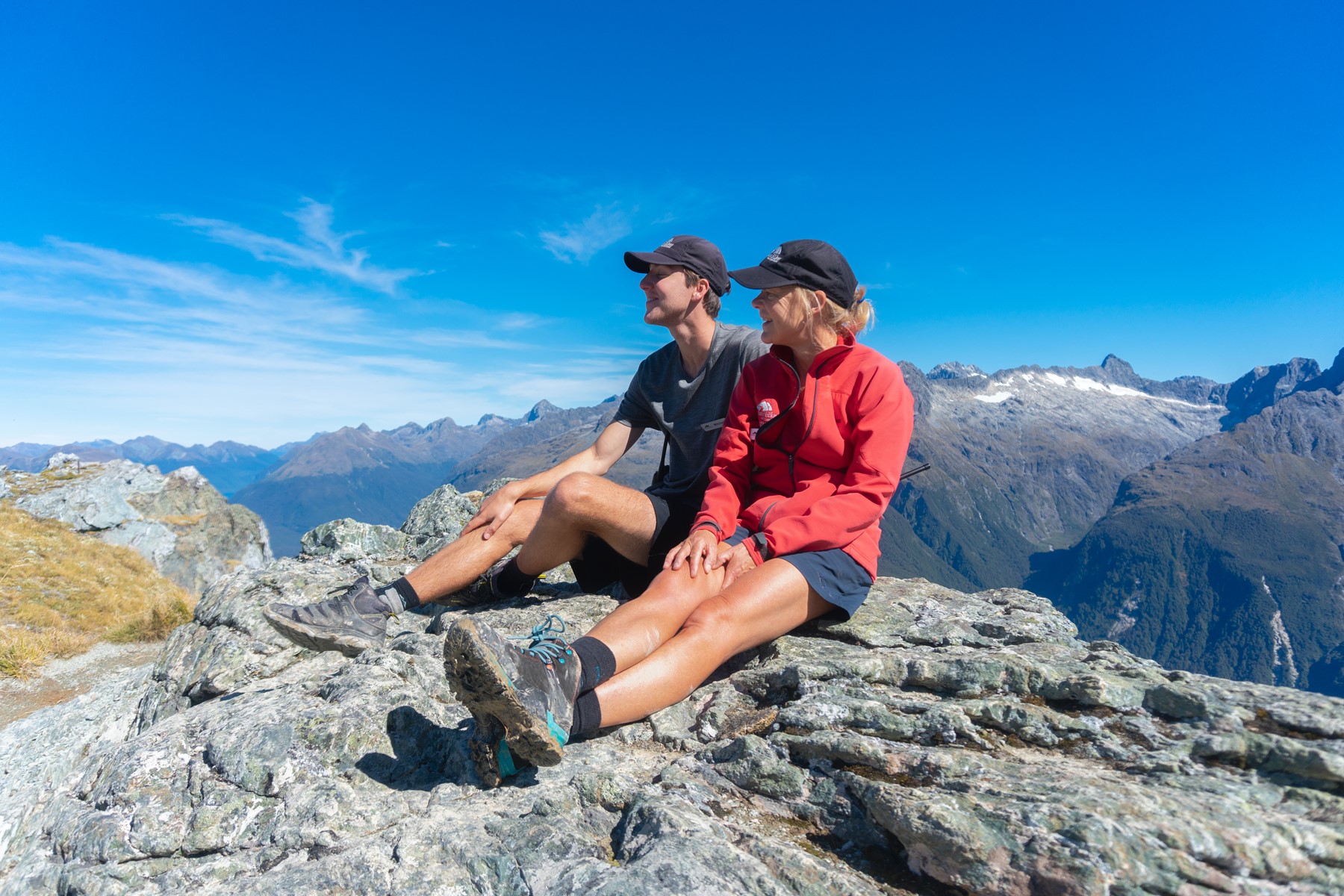 Susan and Mitch - A family Affair
Meet Susan and Mitch - a mother and son combo guiding together on the Routeburn Track.
Susan Mawhinney has been guiding for over five seasons and is a senior guide - mainly on the Milford Track, but she couldn't resist doing a Routeburn with first year guide and her son Mitchell.
Susan
Susan's eldest son guided for a season and when the next one rolled around and Ryan was busy for the summer, Susan thought why not guide herself.
That was five years ago and she is now a senior guide on track.
living in Queenstown for over 20 years, the family had done a bit of tramping the surrounding mountains and after doing some sendentary jobs, Susan has loved spending the summers on track.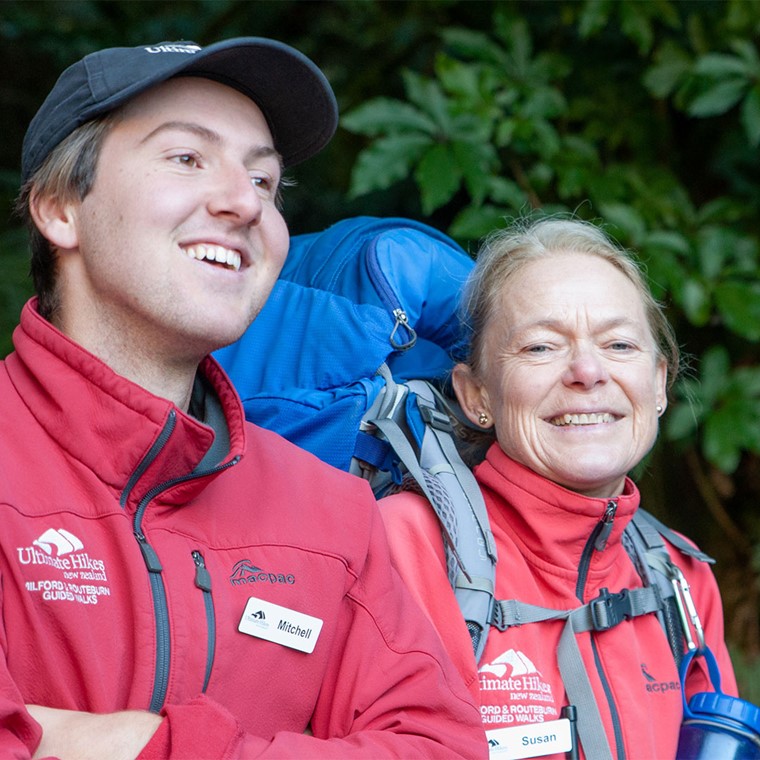 Mitchell
Mitch has finished his degree and decided he wanted to have a bit of time off and enjoy a summer working outside. 
His mother was delighted when he decided to have a season guiding.  Mtich grew up in Queenstown and had some great trips with school and the family hiking and is working to his strengths, combining his passion for the outdoors and meeting new people.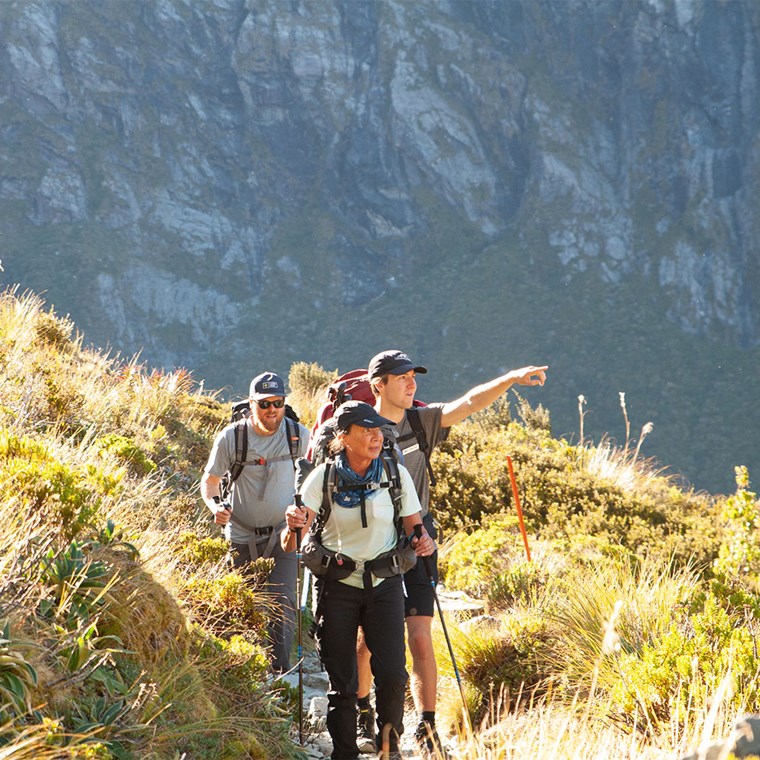 Mitch has been guiding on the Routeburn while Susan has been on the Milford Track.  
On the last few weeks of the season, mother and son thought it would be good to have one trip together, and we thought we'd come along!
The weather was coincidentally a stunning Autumn landscape -   cold mornings, but spectacular blue skies so the walk was an incredible experience for all of us.