Dedicated to providing you with modern comfort in majestic surroundings, each lodge is staffed and provides great kiwi hospitality after an invigorating day's hiking.
Milford and Routeburn Tracks
Ultimate Hikes owns and maintains 5 lodges across the Milford and Routeburn Tracks. These are fully staffed and provide all the conveniences of modern living in these remote landscapes.
Inaccessible by road, all supplies are flown in by helicopter, and rubbish is flown out. Supply day is once a week to avoid disruption and includes staff movements, and maintenance  teams coming in to make repairs.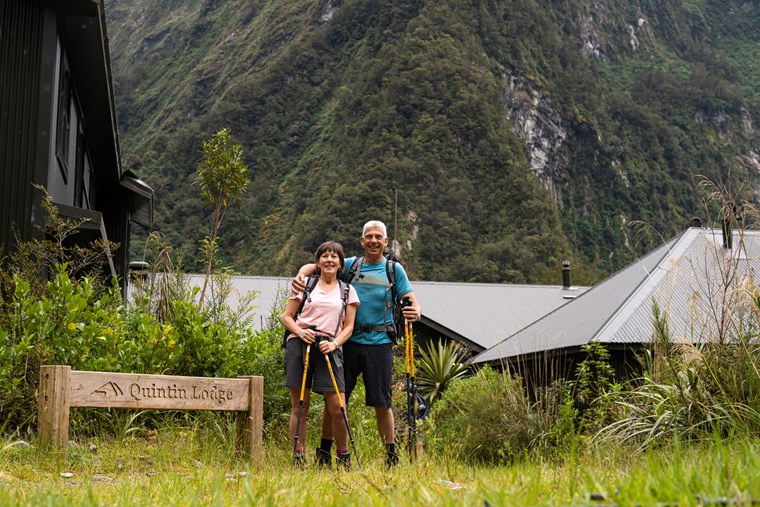 Greenstone Track
Steele Creek Lodge and McKellar Lodge on the Greenstone Tracks provide a more rustic experience.  Lounge and kitchen is open planned and accommodation is in dorimitory style rooms on the first night and in bunkrooms sleeping 4 people at McKellar Lodge where you will spend two nights.
Steele Creek Lodge is solar powered with limited ability to re-charge batteries. It also doesn't have a drying room.
A lodge manager is on site and guides assist with lodge duties. All other services are fully catered with alcohol available to purchase and a choice of main courses.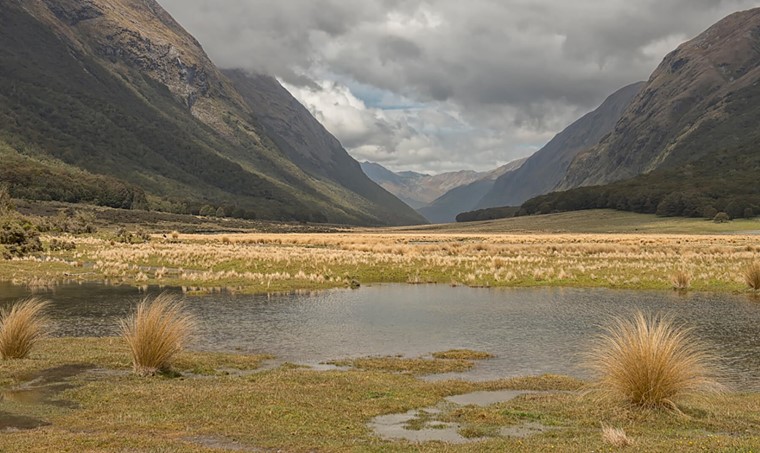 Lounge and dining
All our lodges have a warm and friendly lounge and dining area. Tea and coffee is always available along with games and some reading material. The bar opens in the late afternoon to purchase wine, beer or soft drinks and dinner is served in the dining area each evening. Briefings are also held here .
Lounge and Dining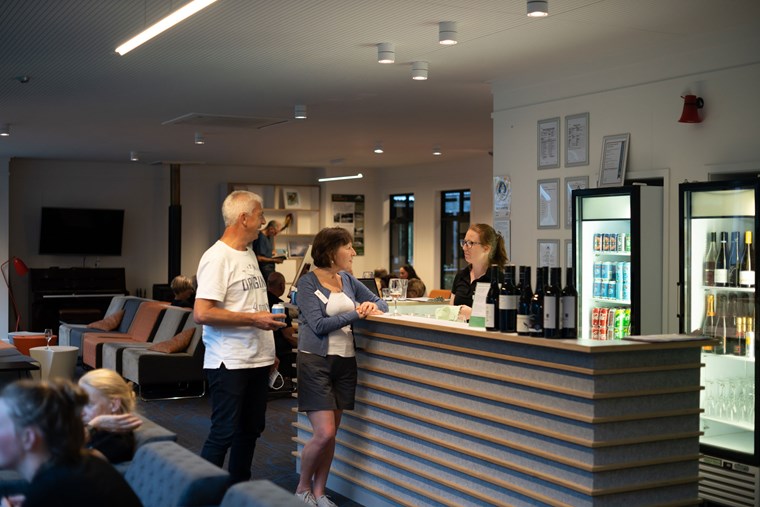 Accommodation on Track
Accommodation is in shared rooms or private rooms.  The shared rooms (pictured) sleep 4 people (up to 6 on the Milford track) and are either bunk beds or single beds.  Pillows, sleep sheets and duvets are provided  
The private rooms have a queen bed or two king single beds. with all linen provided and have ensuite bathrooms.
Accommodation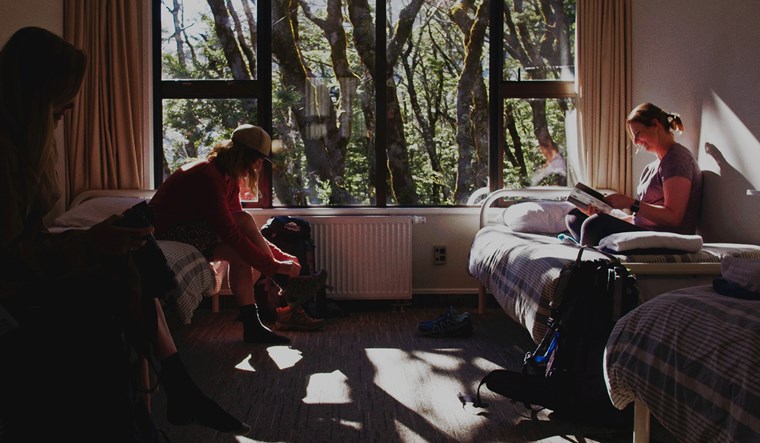 Facilities
Each lodge has sinks and ringers to wash your hiking gear.  Large drying rooms take heat from the generators to provide a quick drying facility so your washing will be dried ready for the next day's hiking.
Shared bathrooms have shower and toilet cubicles, towels are provided and hairdryers are available.  Ensuite bathrooms attached to private rooms have showers and toilet, hairdryer and towels.