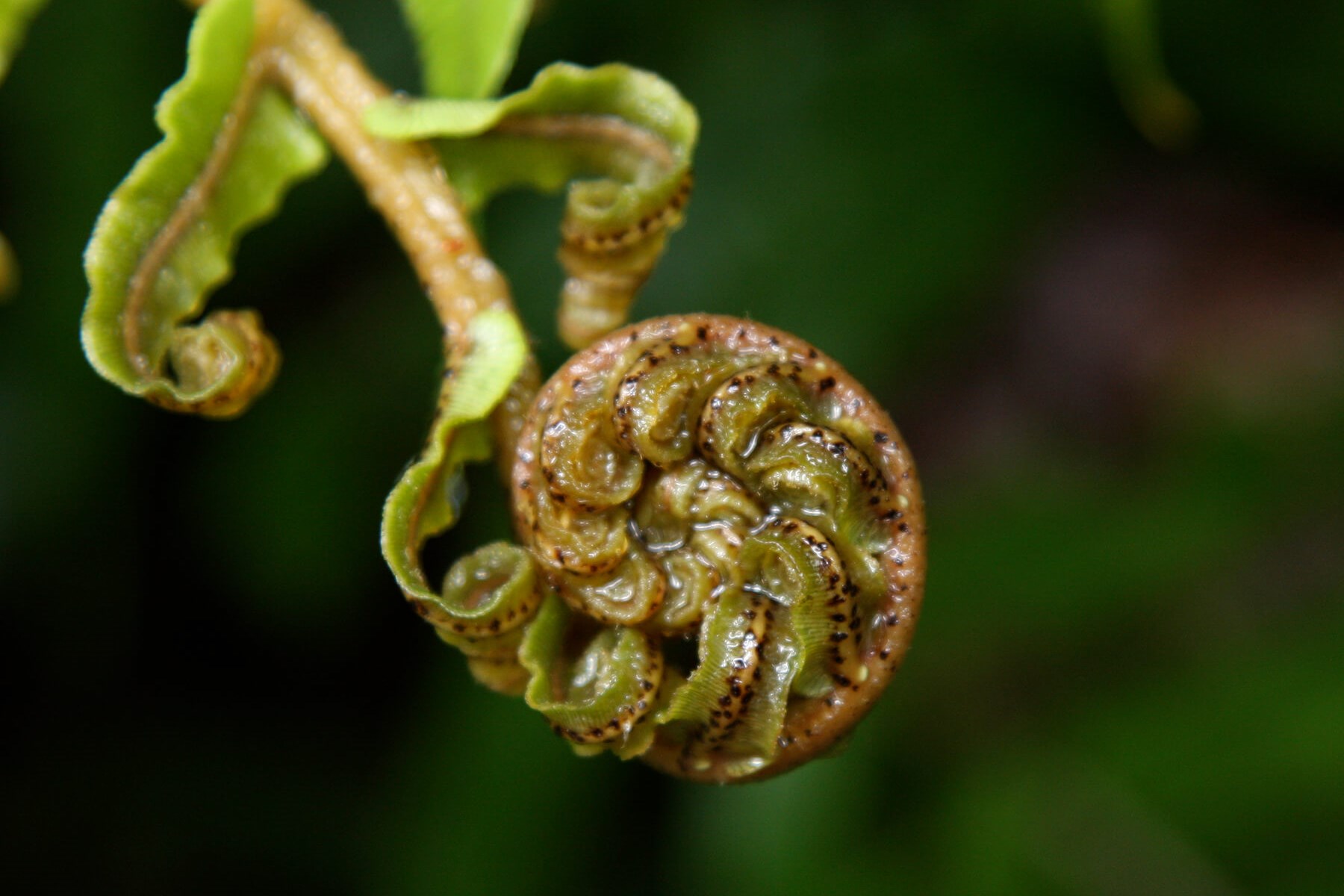 Responsible Tourism
Ultimate Hikes recognises it is a privilege to operate in such a pristine natural environment and we work hard to ensure it remains that way.
We take great pride in providing walkers from all over the world with a unique insight into the magic of New Zealand's National Parks and will continue to work with DOC to upgrade and maintain the tracks whilst ensuring their sustainability for the future.
The following outlines how we are currently minimising, removing and recycling waste, reducing energy consumption, increasing water efficiency, using sustainable products and supporting conservation initiatives.
Waste
At the lodges we reduce the amount of waste produced by purchasing products in bulk and therefore reducing the amount of packaging.

We separate our rubbish at the lodges into recyclables and non-recyclables. All of the rubbish is flown out of the World Heritage Area. The non-recyclable rubbish goes to landfill but the recyclable rubbish goes to the Queenstown Recycling Centre to be sorted and recycled.

We recycle all materials where possible; for example, old towels are used for rags, old equipment is donated to organisations such as schools, lost property items go to the Salvation Army.

We provide biodegradable pack liners for our walkers on the track.

All of our walker information is printed on sustainable paper stock.

We crush all cans and break down packaging at each lodge to reduce the surface area of the rubbish allowing it all to go in one flight.

Waste oil is sent to Northern Southland Transport for recycling.

We use sustainable cleaning and soap products that complement our septic tank systems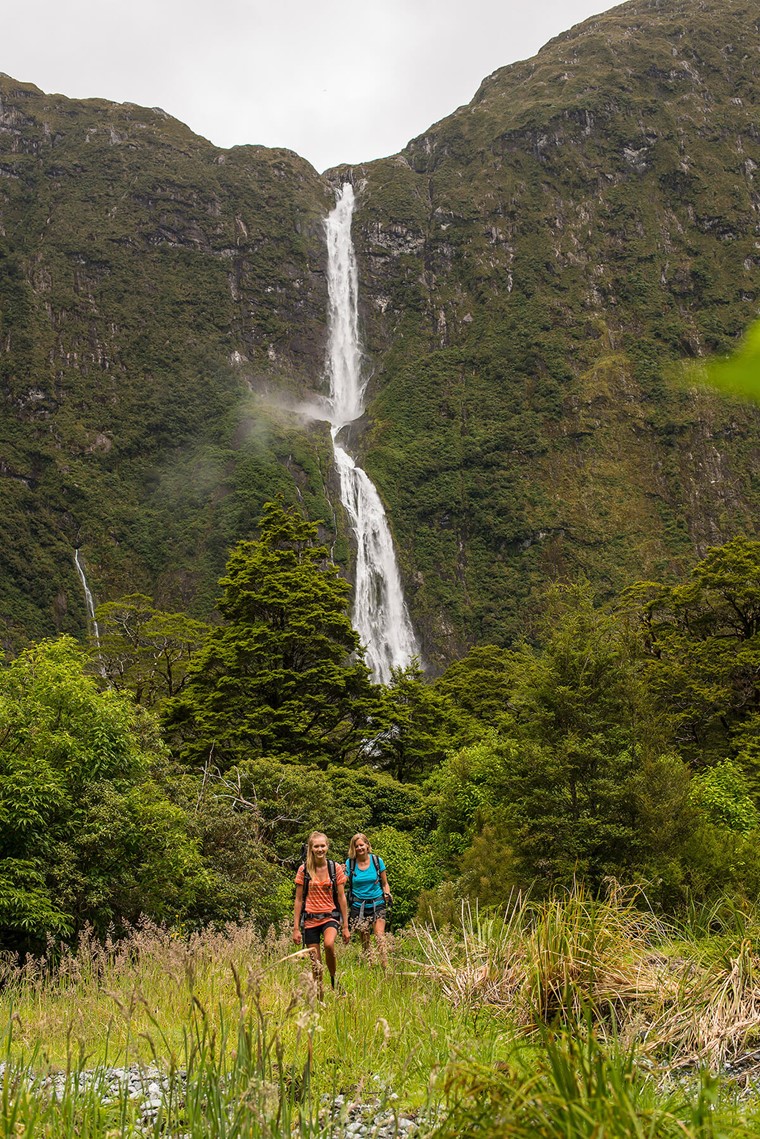 Energy
We have installed a solar energy system at the Greenstone lodges to power our energy efficient fridges and freezers, reducing diesel and gas use.

We ensure that all new electrical equipment is purchased on the basis of its energy efficiency rating. All electrical machinery and equipment is monitored, maintained and updated on a continual basis.

Lodge generators are alternated between sizes and peak times to conserve fuel. DC lighting is used between 10pm and 6am.

We ensure that the heat energy released from our electricity generators at the lodges is harnessed for efficient drying rooms.

Solar energy charges the radio repeater sites and lights at some of the lodges.

We are continually analysing our use of transport in all aspects of our operation and strive to operate with full loads where possible; be it with walker transport or helicopter freight.

We regularly monitor our energy consumption. Energy efficient lighting, sensors and timers are used in the lodge where possible. Clothes lines are available for drying.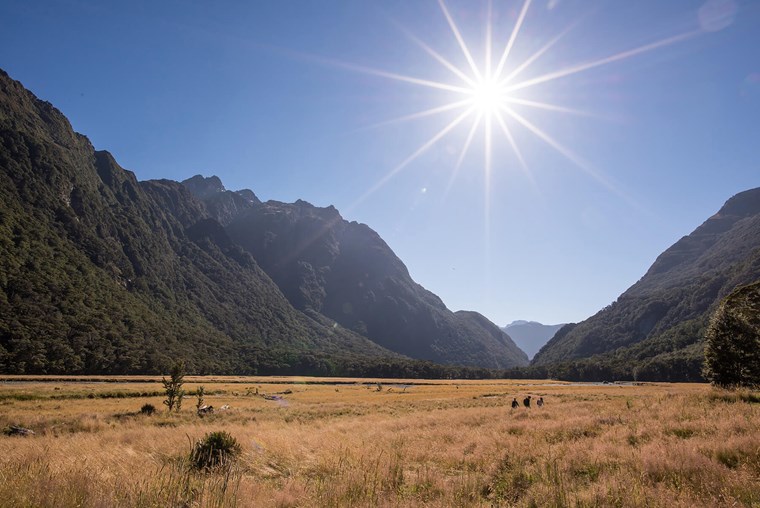 Water
Testing is regularly carried out on potable water to ensure all water is safe, and remains pure and natural.

All grey water and sewage feeds directly into well maintained septic tanks. The resultant sludge is emptied and flown to a sewage treatment plant. The remaining liquid is passed through a series of high quality water filters before being dispersed in a location approved by the Department of Conservation.

Every season, 5-6 water quality tests are undertaken in the lodge vicinity to ensure that the water being released has no detrimental impact on the surrounding environment.

The water temperature and flow in the lodges are tested periodically to ensure efficiency.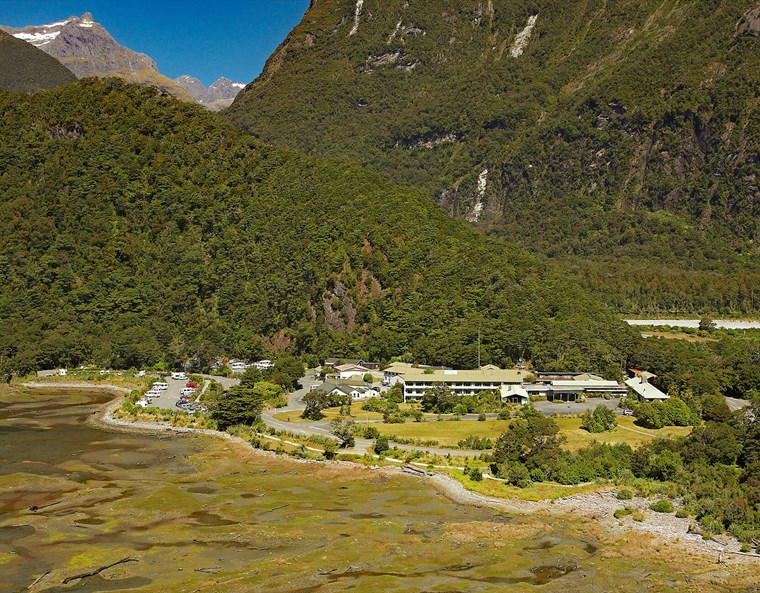 Environment
Our GM is a trustee of the Routeburn/Dart Wildlife Trust and we are actively involved in the protection of birdlife.

We have been involved in the process of eradicating exotic plant species from our Milford lease area.

We cover 50% of all track maintenance and capital project costs on the Milford Track, through contributions to DOC.

Part of our concession fees go towards environmental monitoring/biodiversity projects run by DOC.

We trap predators to our native birdlife around our lodges.

We educate our staff and customers on the importance of conservation and encourage them to be actively involved in conservation practices.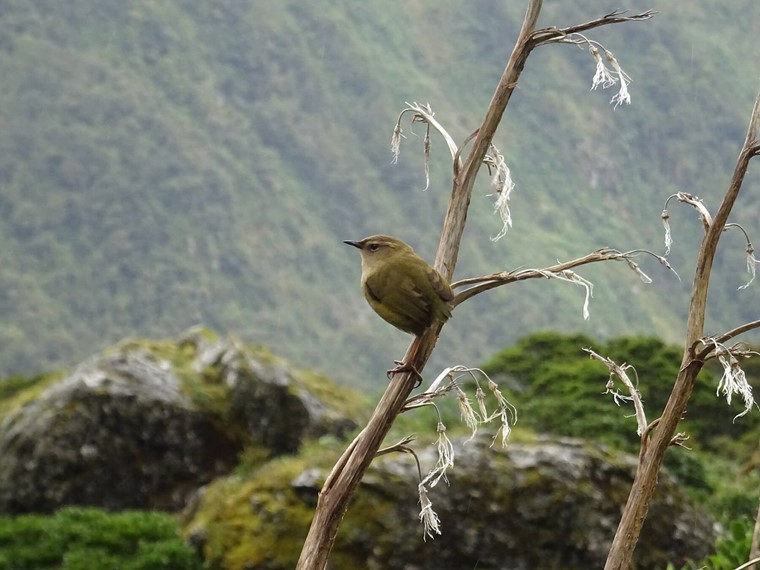 Community
Sir John and Trish, Lady Davies donated a walk on the Milford Track to the Starship Foundation raising over $150,000 for projects.

We donate prizes/auction items to community events such as school fundraisers, gold panning championships, charity golf tournaments, charity bowls tournaments and church fairs.

Where possible, we purchase local products, thus supporting local business's and reducing freight.

We are contributors to the Queenstown Trails Trust Queenstown.

We supply radio communications for the annual Routeburn Classic race.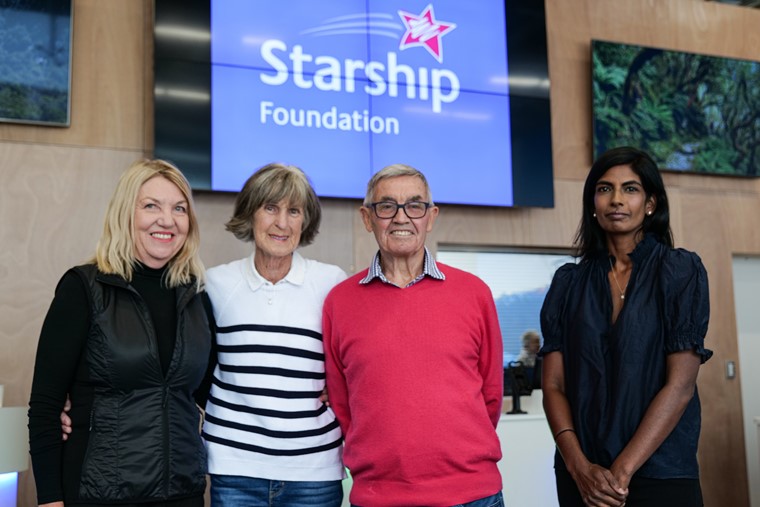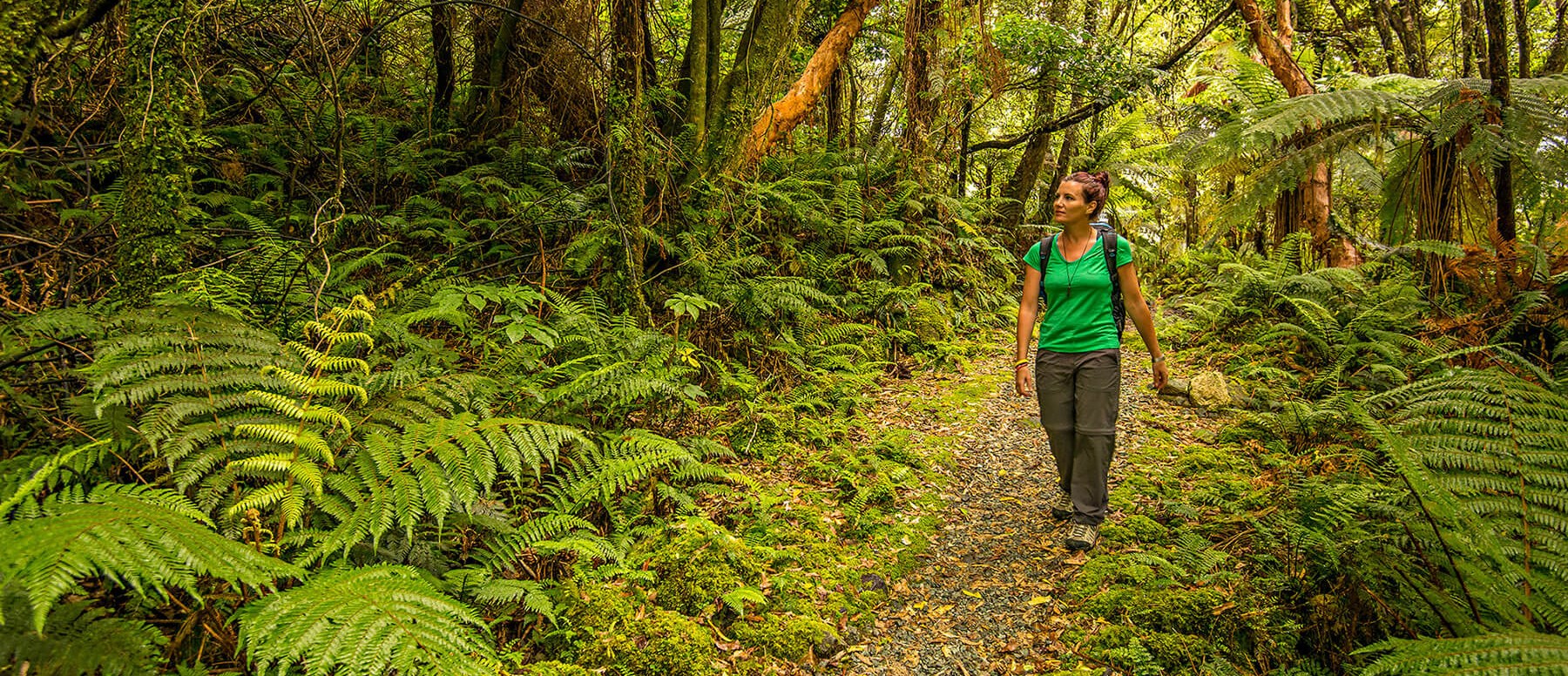 Conservation - How can you help?
Our walkers play a significant role in helping us succeed with these goals. Click here to view some of the ways you can help us to make a real difference